Ok Guys,
Anyone who knows me is aware that I am queer for j-frames and always have been. When I saw the new production Model 40 at SHOT I knew I would have to get one. Production was delayed several times but writer's samples just went out ant I picked this up today.
Forgive the less than stellar photos. By the time I got home, I was almost out of daylight.
Smith has done it right! The new Centennial is offered in real nickel, polished blue, and with a case hardened frame. As you can see, the one I received is nickeled. The polish job is "almost" as good as in the old days. Because the Model 40 has a grip safety, Smith did not put the key lock in the frame. Good move. The pics don't do the stocks justice. The grain and color are exceptional. It was also good to see the "marcus registradas" back on the right side of the frame and the S&W crest on teh left side below the cylinder release, where it belongs. The cylinder release is also the old style. Now all I need is a polished Tyler T grip!
Guys, this one is a keeper even if I have to hock something to pay for it. I'll be getting an article done on it for Harris so stay tuned for more.
Here's to all of us j-frame junkies.
Rob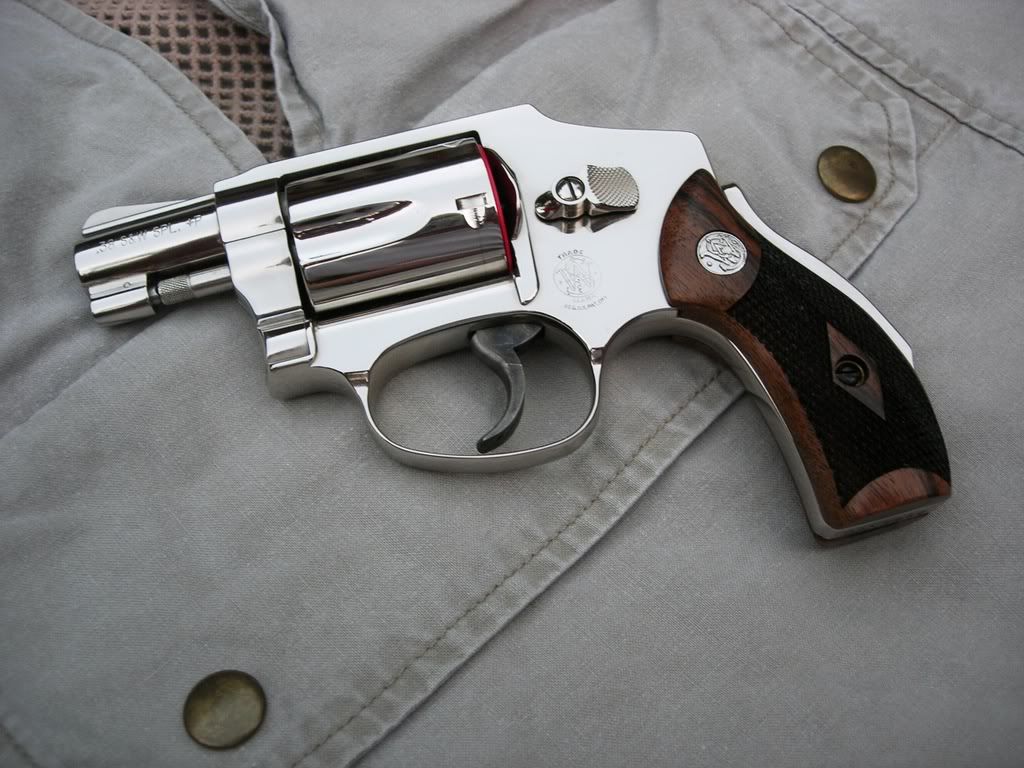 \