I have been absent for a while but wanted to share the new Classic Model 42 Airweight Centennial with you guys and gals who love J-frames. This one has really grown on me.
The action shot was taken drawing the Model 42 from a Galco Royal Guard. It also worked well from hidden breast pocket of an EOTAC Field Jacket using a Galco pocket rig. This jacket is a great piece of gear as are their other products.
Photo credit: Camera 1 - Columbus Ga.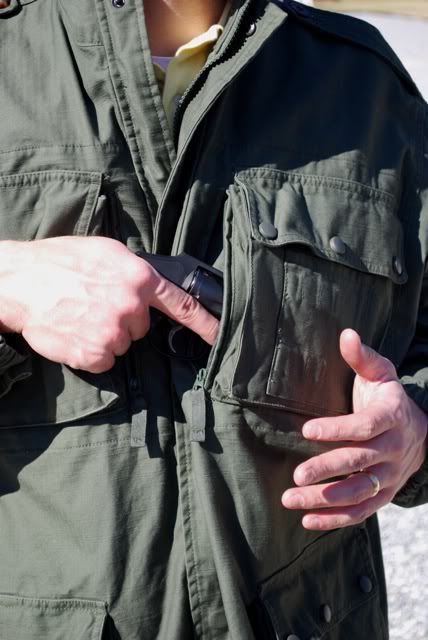 The new Model 42 is shown at the top with the Classic Model 40 and the current production Model 442.