The Nossar rig is ready! Alex, you've out done yourself I think...... this stuff is epic. I can't wait to get my hands, eyes, and nose on this set..... give the mule plenty of coffee and a major crack of the whip, and get these beauties up here, will ya?
Dates are reversed as per how it's done outside the US, in other words, "8/12/07" means "12/8/07". Alex informs me that despite how things look in the pics, all components of the rig are the same clor (black).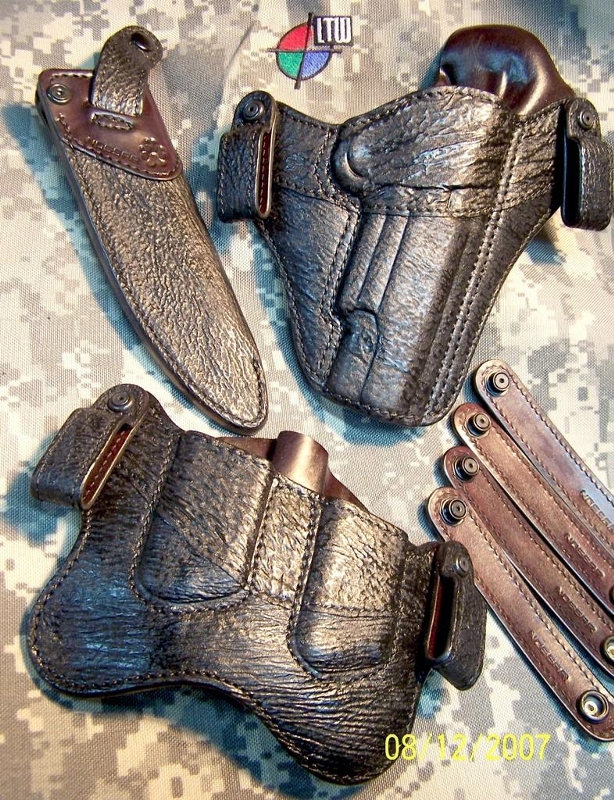 The sheath for the Chris Reeve knive in all its glory.......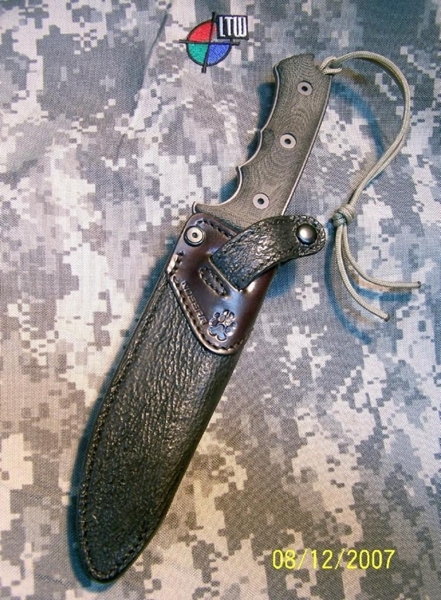 The sheath in process.......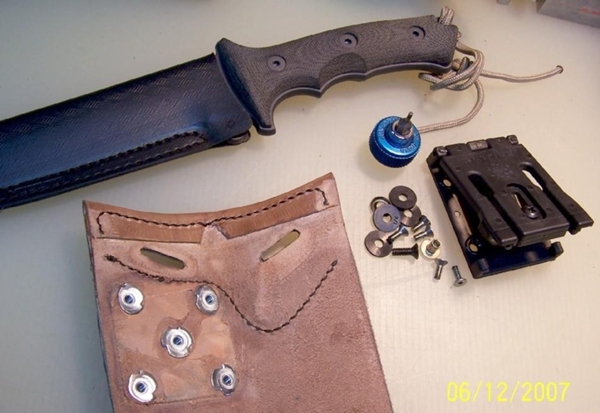 The Peruvian Vin Deisel himself, doing one of the many things he does best!
Edge view, showing how it attaches to the belt, Since the Safariland duty rig will not come with a sheath for the knife I reckon Alex's can do double duty.
As to the Safariland duty rig, I spoke with Scott Carnahan there who is, I think, VP of police and military sales.... we decided rather than pick a rig for the winner, to give the winner a certificate and let him pick it himself.... that cert. is here along with a Safariland catalog.