This is a little LTW project that's been going on in the background for a while. It still lacks a few details but will be up for sale soon at a TBD price, proceeds going to the NRA Institute for Legislative Action. These guys are our voice in DC, and need our support-- all of us. If you don't belong to the NRA and you are reading this, you need to join and be counted, right now. Join at
http://membership.nrahq.org/
So..... a good friend and LTW supporter sent me this Police Magnum one day and said, "do something with it that will benefit LTW and/or an LTW beneficiary". It started out as a State Highway Patrol shotgun.....it's been customized a bit, with a lot of support from outfits that do 870 accessories, plus a few others:
Nordic Components
contributed their lightweight mag extension and a stainless, low-drag mag follower.
http://www.nordic-components.com/
Can't do an 870 without something from
Van Comp
! Their excellent rear sight with a length of rail was provided...... vangcomp.com
Metaloy
plated the bolt and carrier at no charge........
http://www.originalmetaloy.com
Texas Armament
Parkerized and Gun-Coated the whole thing, no charge (no site, 325-646-5827).
EoTech
.......oh yeah, a brand new EoTech comes with, to put on that railed Vang Comp sight! Thanks EoTech--
http://www.eotech-inc.com
XS Sights
kicked in their big-dot tritium AR15 front sight..... perfect for a shotgun, I think.
xssights.com
A few others will be mentioned shortly.
As received
It started out like this: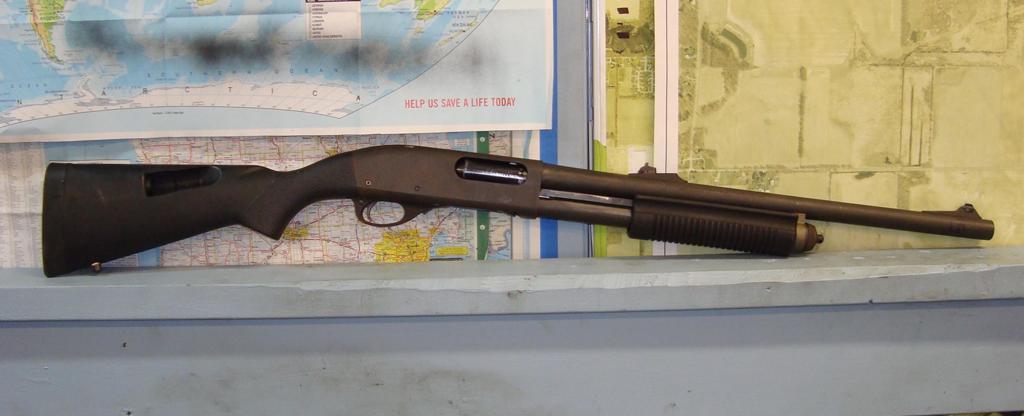 This is the boltface as reveived. I don't think it'd had 50 rounds through it. Test fired only maybe.....?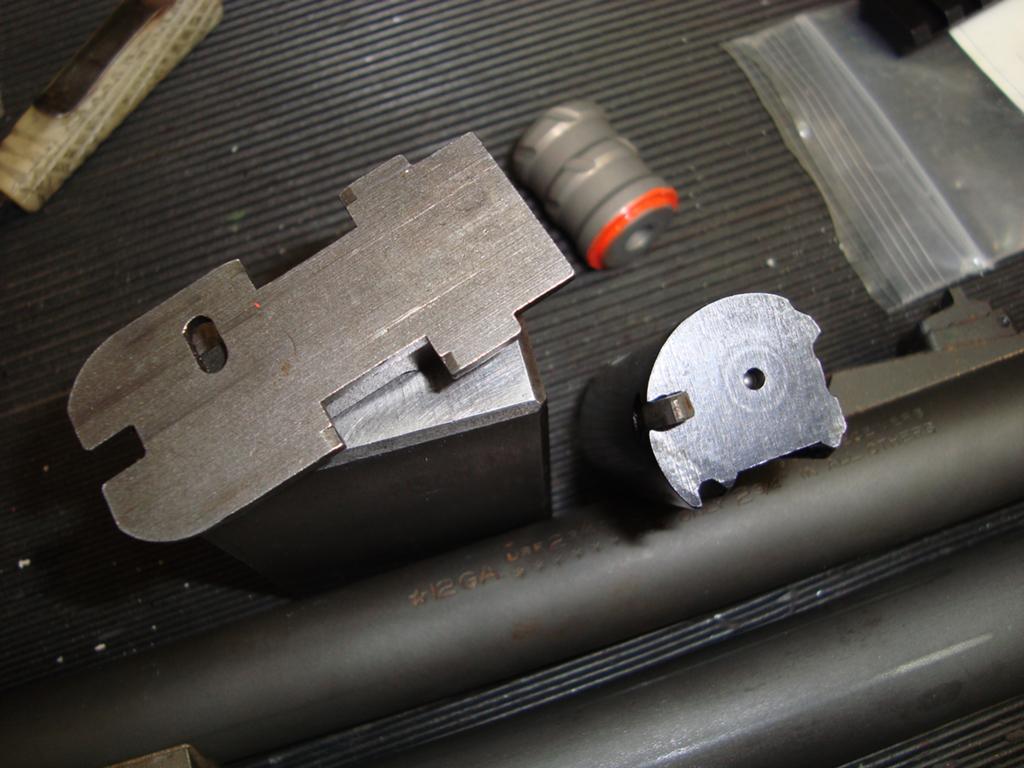 The Vang sight and chromed bolt. The stock is going to be changed although this pistol-gripped Speed Feed unit is not bad at all. It's just that it and the fore-end had a few minor dings from the cruiser rack.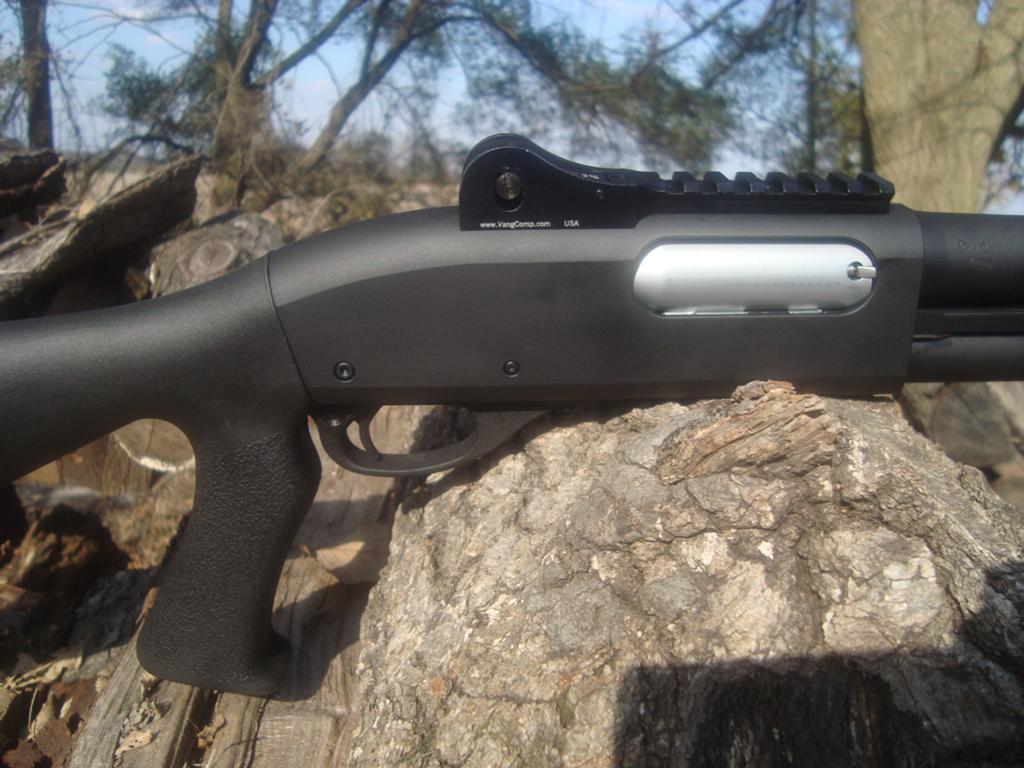 And.... that sight is not just screwed on. It is truly knock-proofed by two tubular dowels.... so even with the EoTech on there and heavy-recoiling loads, nothing is going anywhwere.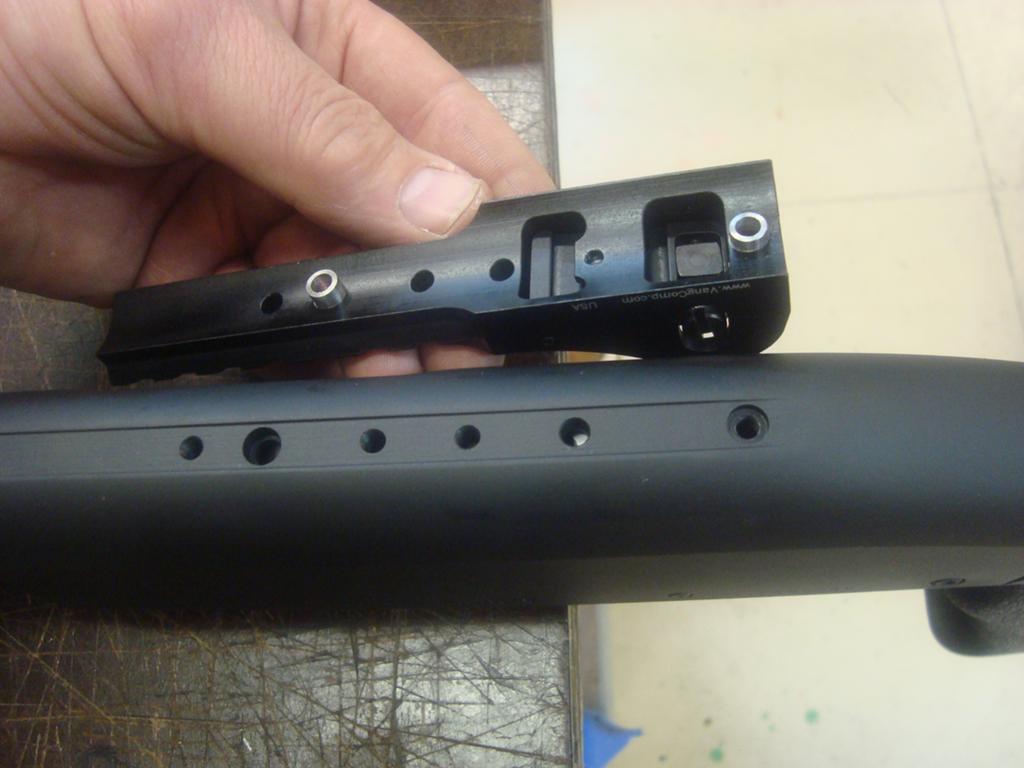 The barrel was shortened a bit and the old front sight has been replaced with my trademark shotgun front sight, an AR15 front sight tower cut and radiused, and silver-brazed in place. Gives the user a lot of flexibility in elevation adjustment and in terms of what kind of front sight post is used: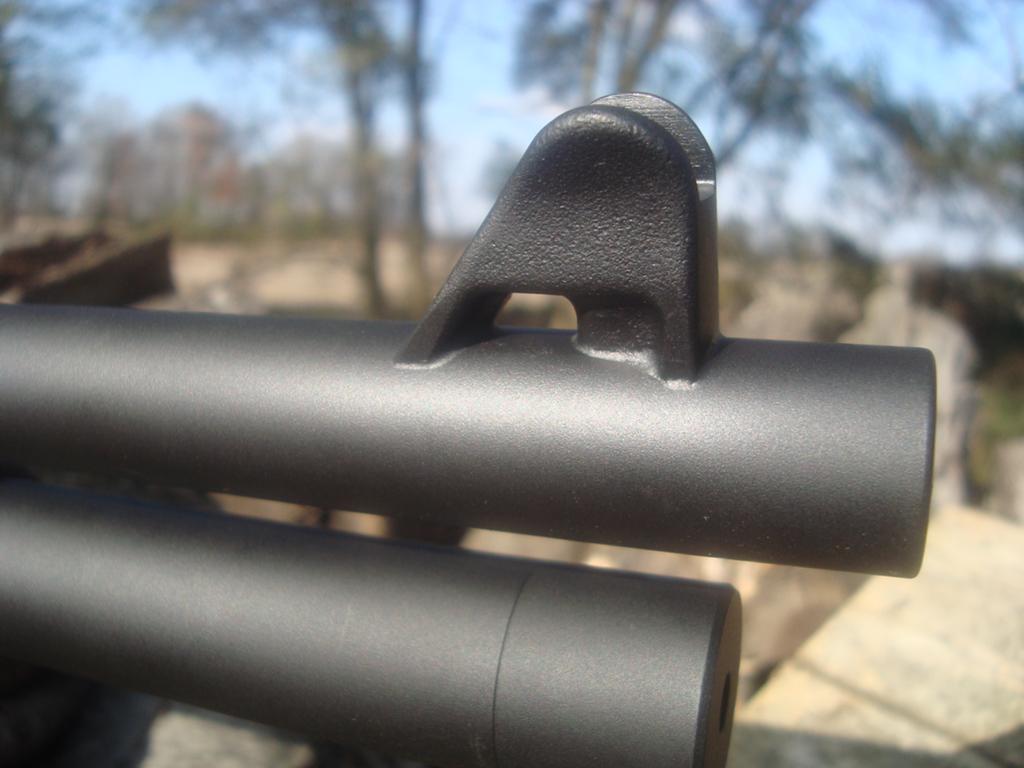 If "silver brazed on" doesn't sound strong, bear in mind that that is how the old front and rear sights were attached, and the underlug that attaches the barrel to the receiver via the mag tube threads is also silver brazed on.
More details later, I am awaiting new furniture ....... just thought I'd share the wait with you guys.....