MattTheHat wrote:
Awesome find, Kurt!


-Matt
Hello Matt
Thanks I recently Learned there is
a Certain Mystery about this Pistol.
It is clearly
a second series Pistol
with it's
Missing recoil shield, Non Machined cylinder hand slot, and missing cylinder stop slot in the bottom of the frame,
But it has
a First series serial number on it.
I have been told it was more than Likely
a Proto-Type Pistol
as the second series
was not Born until 1906
and this one shipped This Month Being
February 1904
Two full Years before the Model even came to Be 106 Years Ago ! I will be applying for
a Factory History letter
to find out who it went to and why it is
Two Years before it's release of this series..
Another thing here that is very Interesting is that the Barrel shows to be a first series barrel due to the
rounded Bottom portion
, but it lacks
any serial number
on it. They did sell extra Barrels for these but most were serial numbered, and the rear sight blade has
a serial number, But Oddly it is a Little earlier than the Guns Main Frame serial number.
Many things surround this Pistol that are
Just not Normal in Nature
, so a Factory letter should reveal Why on all this, But another Problem is
a Factory Flood back then ruined much of the Information about these gu
ns so I am Hoping I don't hit a dead end on this, trying to find out how it came to be..Here are some close ups of the features that would make it a second series Pistol along with it's Partial serial number clearly Indicating it Should be
a first series edition pistol
...Kurt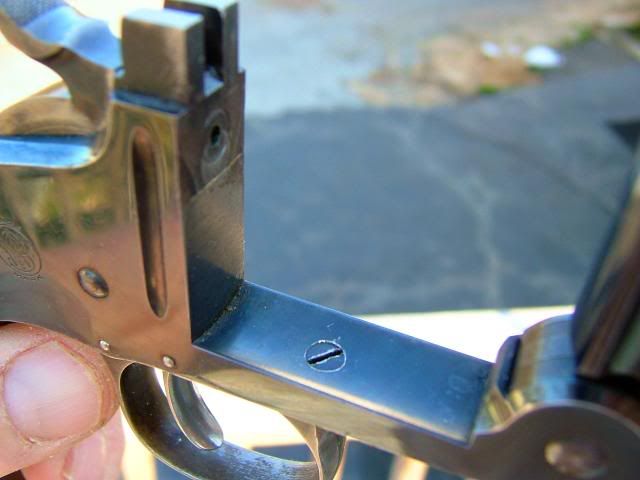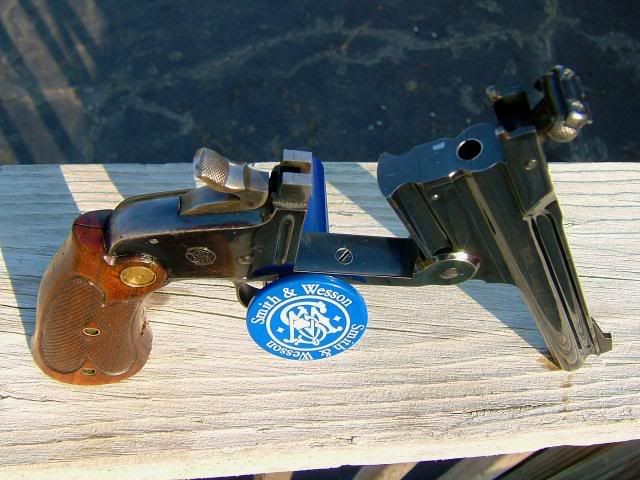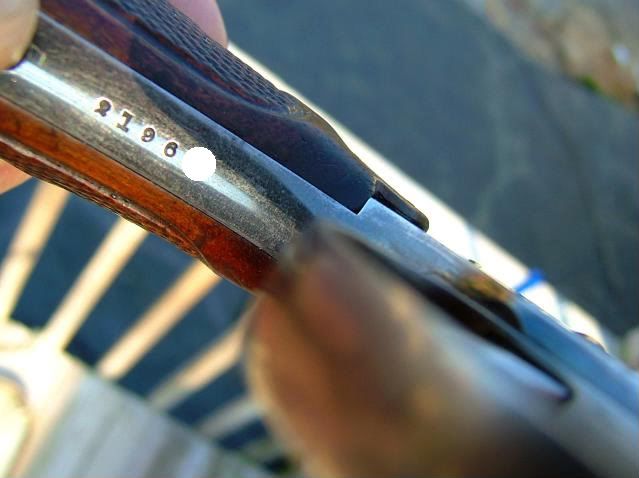 _________________
"Yeah, though I walk through the Valley of the Shadow of Death, ... I shall Fear no Evil, as I carry with me My Trusty Loaded S&W"..