Hello
Well, It has Taken me
FIVE Long Years
to do it, but I just completed The Pre
-Model Five screw K-Frame Target Masterpiece series
. This all started when I got the toughest one to find a Pre-16 K-32 Target Masterpiece. From there I found a Five screw Pre-17 K-22 Target Masterpiece and last week I took Delivery of a Five screw Pre-14 K-38 Target Masterpiece New In Box Unfired. Here they are now complete with Box's, paperwork and tools...You won't see all Three together like this very often..
Enjoy my Addiction...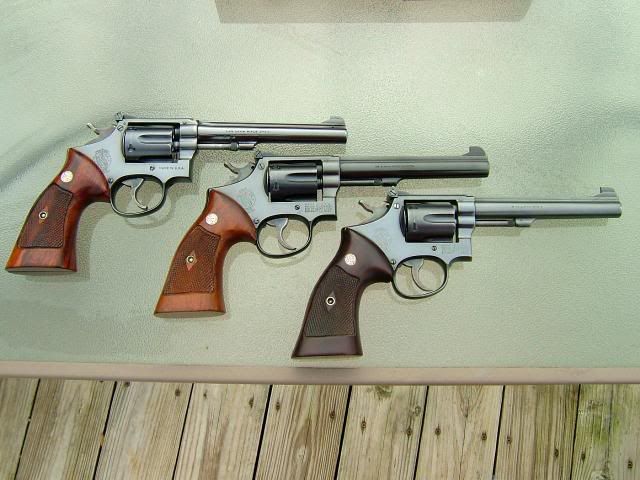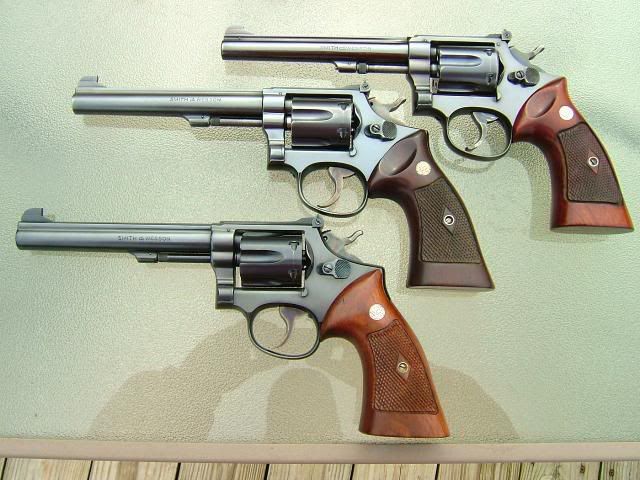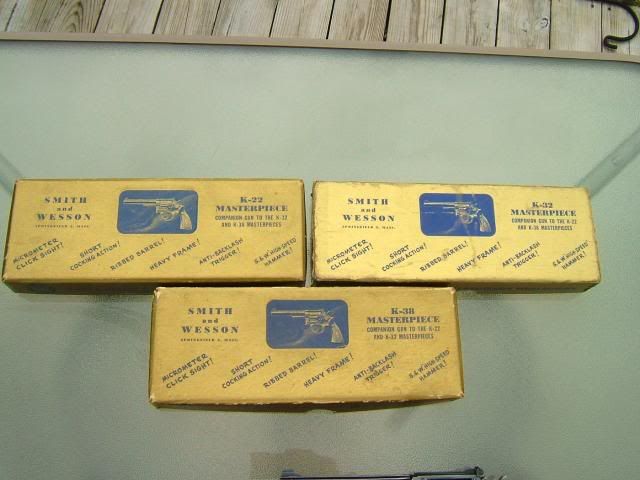 _________________
"Yeah, though I walk through the Valley of the Shadow of Death, ... I shall Fear no Evil, as I carry with me My Trusty Loaded S&W"..