There are a bunch of Series '80 Colts running around out there wearing BoMar rear sights that are mounted about .200" farther back than was originally developed for use on non-Series '80 guns. If you own one of them, let me say up front that I'm not bustin' your chops or dissin' your blaster. But the sad fact is that those set ups have a case of the "Unsightly Sight" going on.
When I developed my HD-006 rear sight as a one-piece fixed rear sight for the BoMar cut, I had the Unsightly guns in mind, too. At the end of the run, I left off the operations for machining the serrations on the rear face and the notch altogether. This left me an unfinished blade that could readily be remachined to fit either these guns, or any other version of the hanging-off-the-back installation style. I called those sights HD-006-G (for gunsmith).
I just finished up installing one and thought to take some quick pictures. Hope you enjoy!
Here are a couple of views of the original Unsightly Sight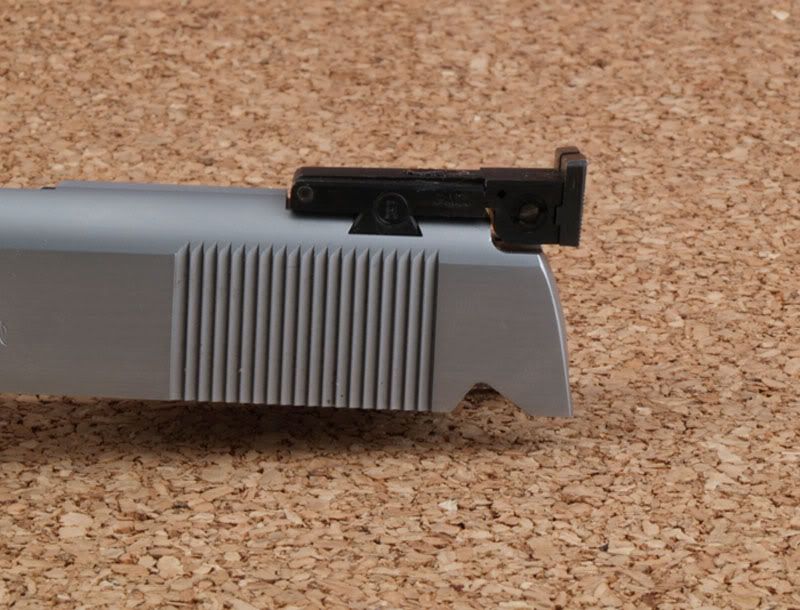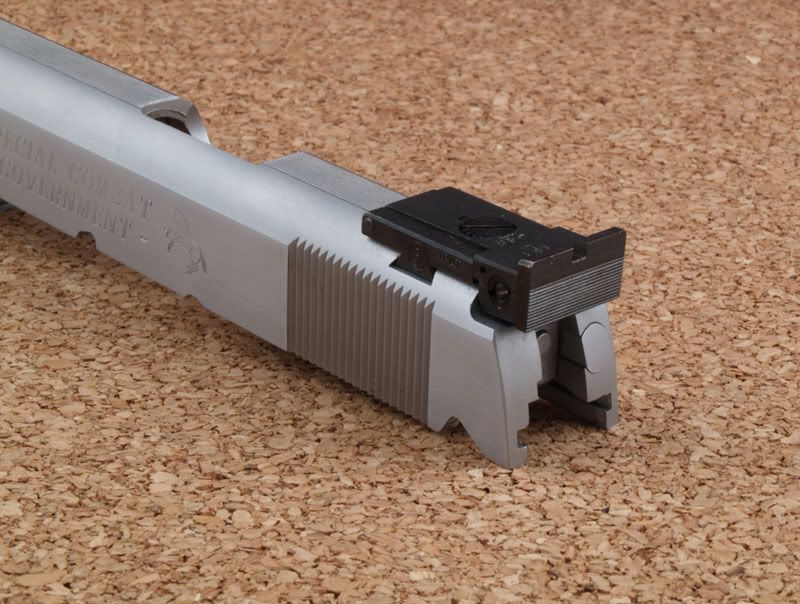 Here's a picture with the HD-006-G in the foreground
Here's a picture with the 006-G fitted to the dovetail, showing how much it still overhangs.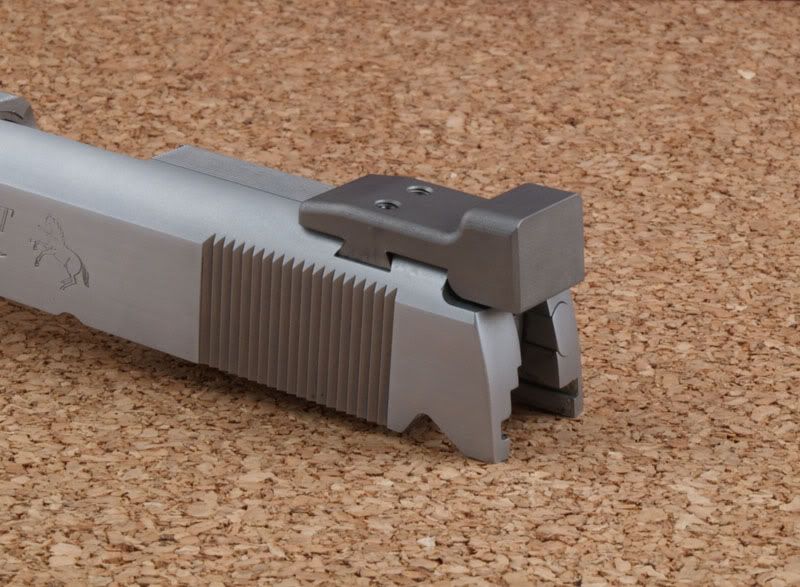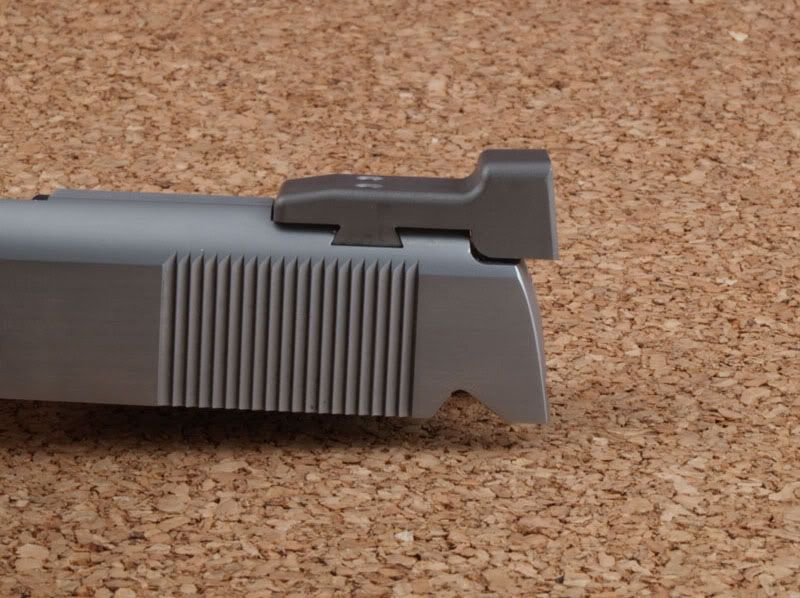 And here are a couple of pics after the 006-G was milled to flush up with the rear of the slide, serrations cut and the notch machined.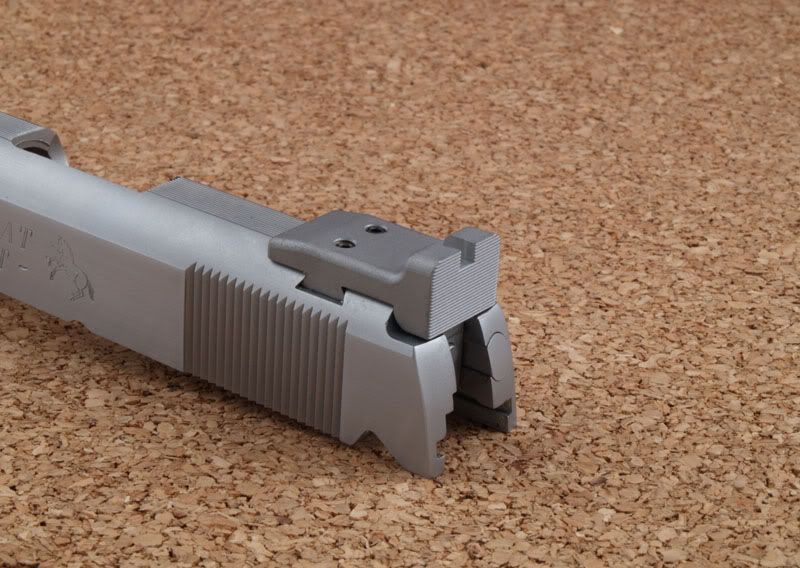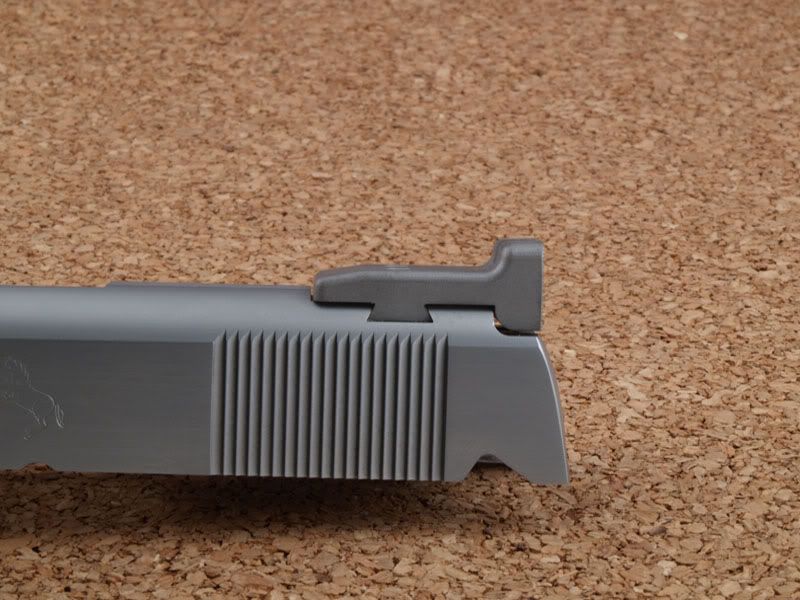 _________________
shop.HarrisonCustom.com
www.HarrisonCustom.com
The grand essentials to happiness in this life are something to do, something to love and something to hope for.