I've just released a Gen II of my HD-002 rear sight for the Springfield LPA cut which is on the new Range Officer as well as all other Springfield adjustable sight models, except those with night sight lamps (those are BoMar). The New HD-002 features a increased height to allow POA=POI with the factory front sight in most cases. It now comes with two set screws for increased security and to make it easy to recognize from the Gen I sights. Also new with this model is the option of either a "U" notch or a square notch, both at .140" wide. It's available from my web store at shop.HarrisonCustom.com
Here are some pics of the Gen II HD-002 installed on a otherwise stock Range Officer.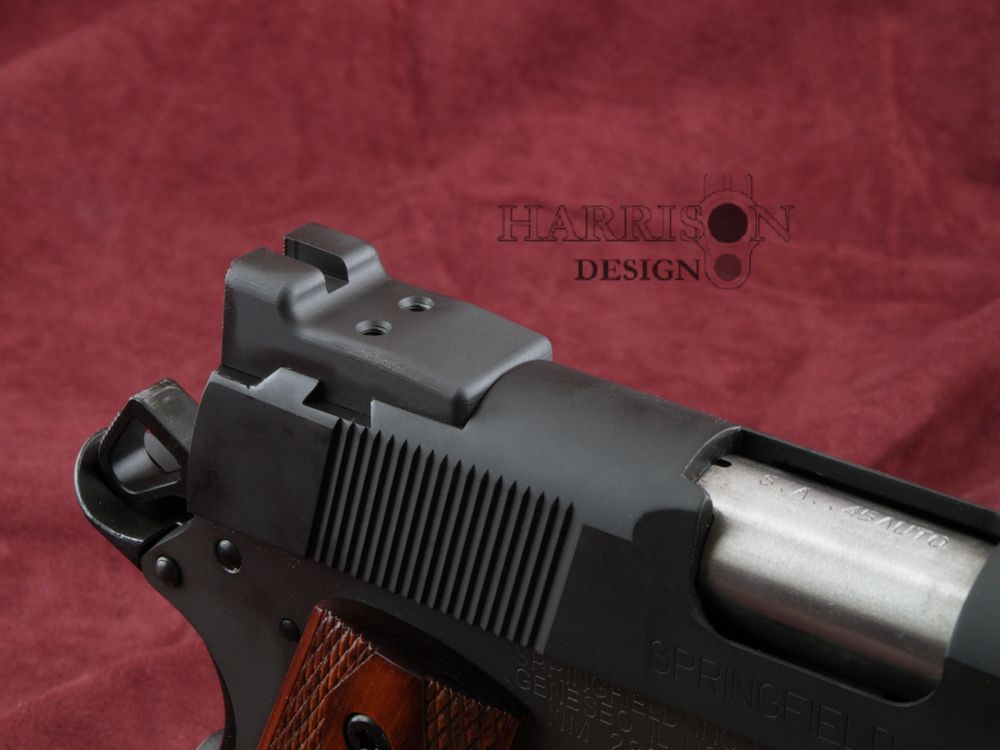 _________________
shop.HarrisonCustom.com
www.HarrisonCustom.com
The grand essentials to happiness in this life are something to do, something to love and something to hope for.