Cruel mode <off>
Here's
the
MSH not quite seated so you can see
the
area that's been widened. This
is
done because as
the
girth
is
reduced my removing metal at
the
bottom of
the
MSH, you get into
the
groove that receives
the
locating rail on
the
MSH, and you wind up with a little kitten's tooth of metal that's really pointy and delicate, and a little unsightly sometimes.
The
top of each Conamyd has been polished, in alternating directions. They look kinda rough here but
the
effect
is
sort of a scintillation as you move it in
the
light.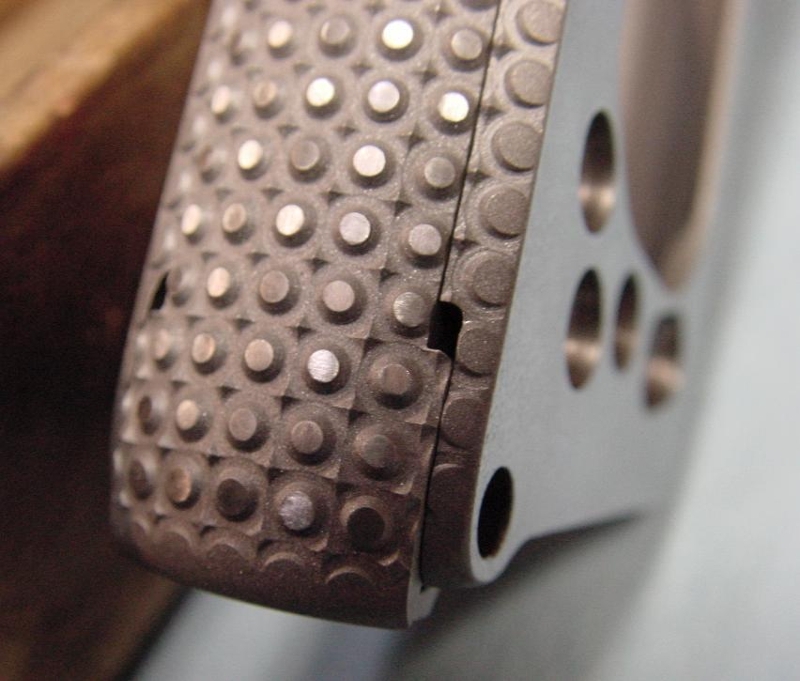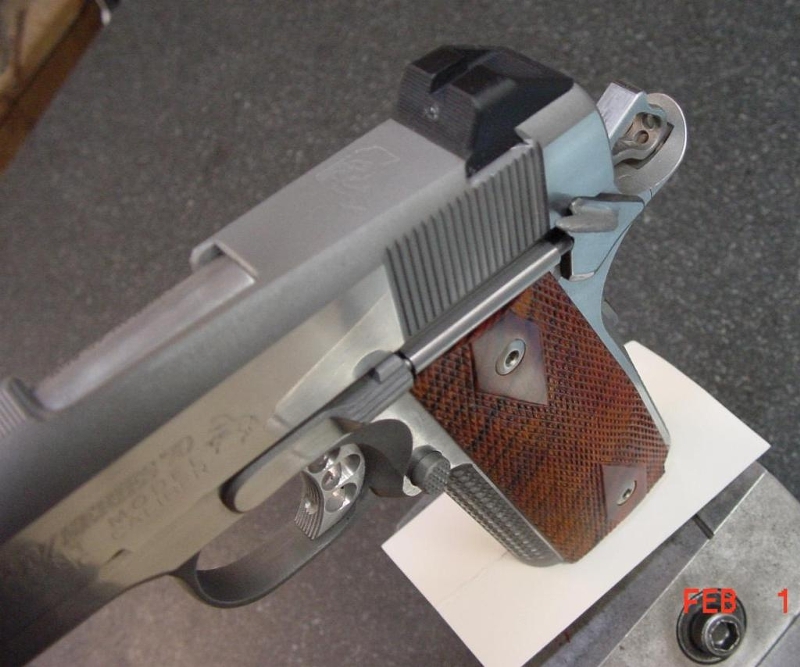 The
new Shield Driver sight. This one has had some further work done to it.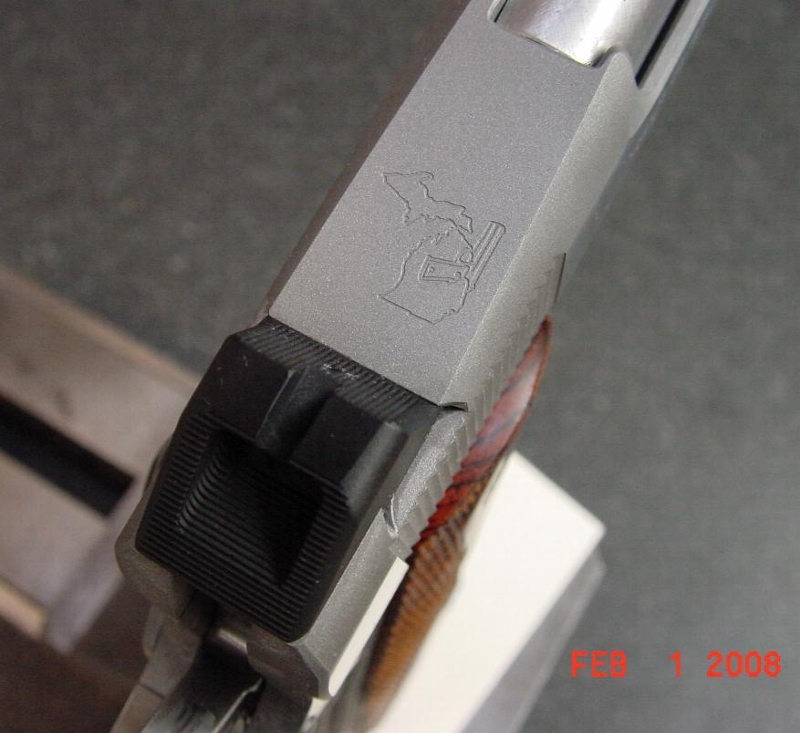 FLH magwell, grips by Esmerelda, very nice cocobolo!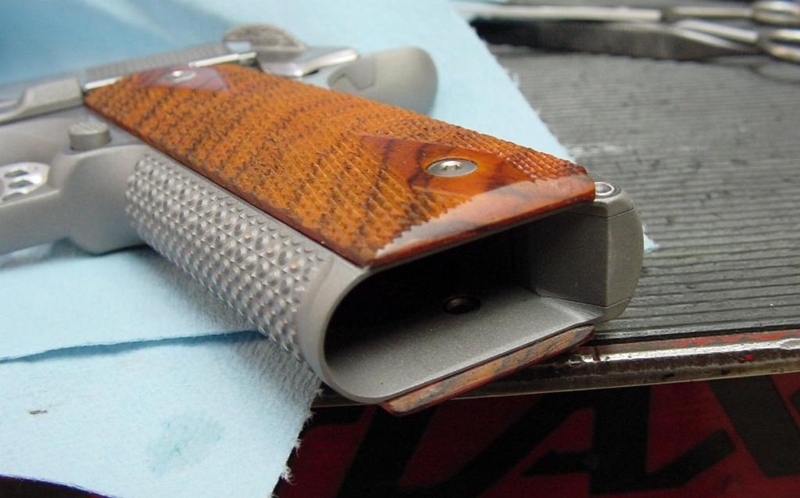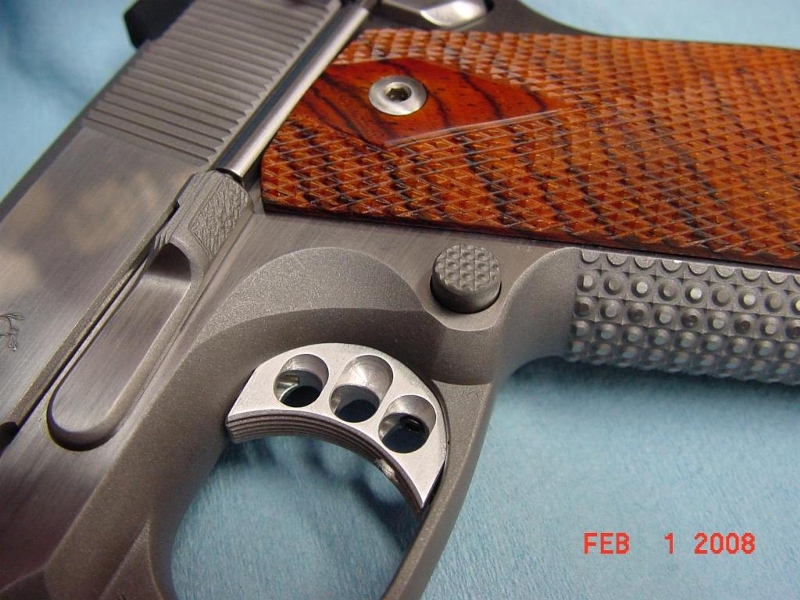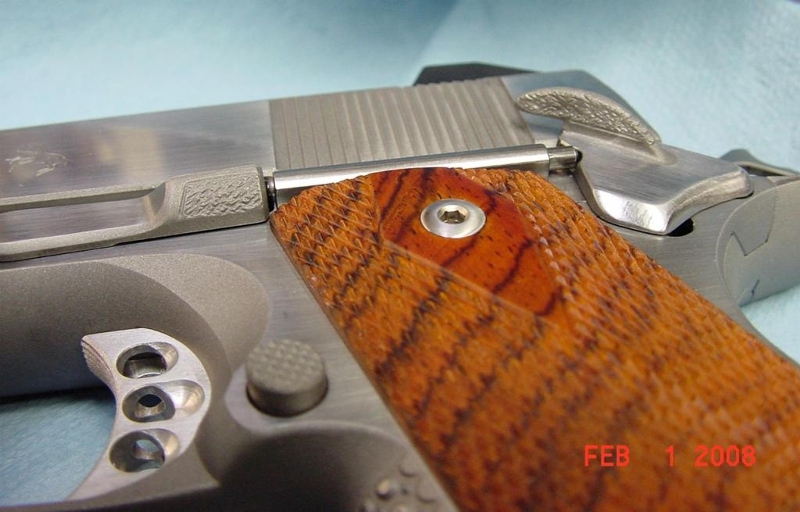 The
guy
is
going to need this little accessory: