Here are some pics of a 1911 I did many years ago.
I can't call this guy a customer. He is a close friend, a mentor in many things, and a guy who has opened many a door for me. He is a police chief that any cop would want to work for. He is a real gun-man. He might have been a household name in competition, but for his burning passion is to find out how better to out think and out shoot the bad guy, and pass it on to other cops. This took precedence, and he lives it 24-7.
This is his duty gun and it has seen a lot of use; this is not the first time it's been back to me for a little rejuvenating. I'm guessing it's at the 45-50K rounds mark..... maybe more..... as you will see:
Crack at the slide stop pass-through window. It cracked up on the rail years ago and I simply milled out the bridge.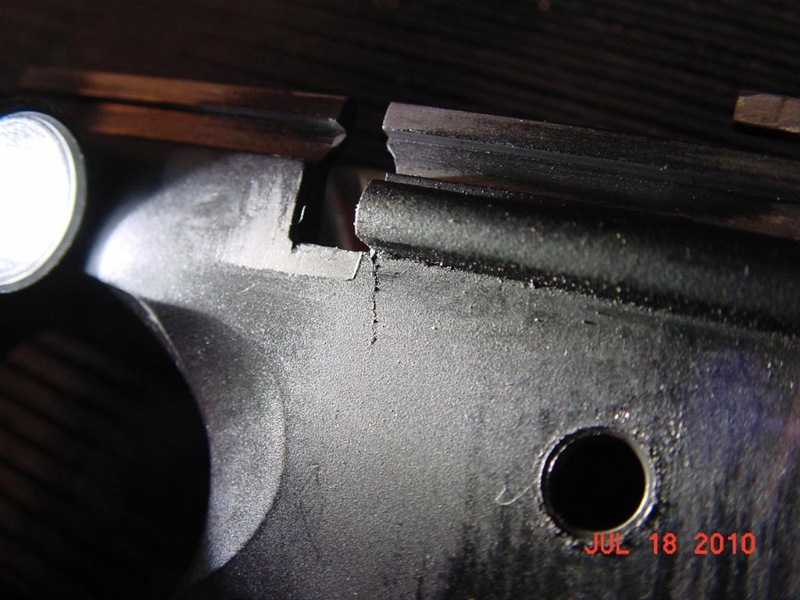 Slide appears cracked at the slide stop notch. They used to make them very sharp like this one-- most I see nowdays are radiused. This is the first one I've seen cracked here.
The frame is cracked in the usual spot, right where the slide bangs the frame every shot, foward of the slide stop hole. This gun was cracked there 4-5 years ago and I welded it. It re-cracked, which is not surprising, but it's the first I've had re-crack. It didn't re-crack on the other side.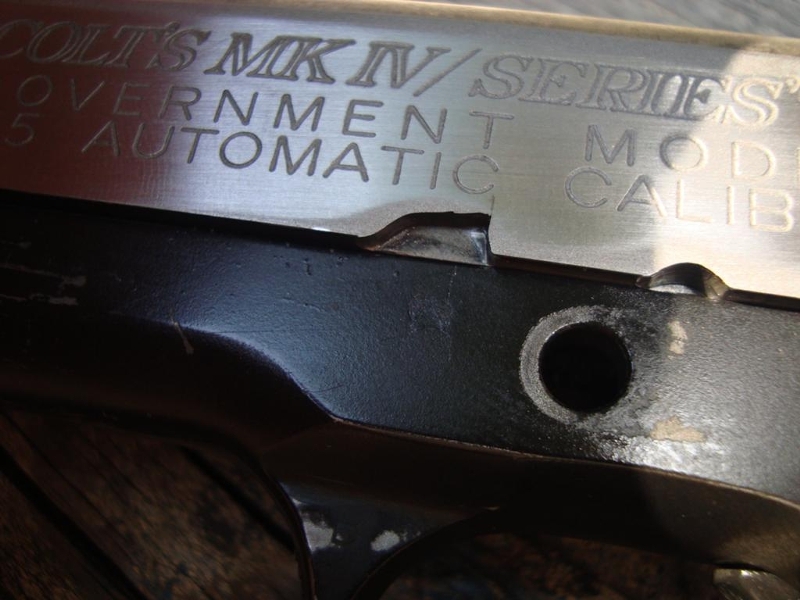 The barrel bushing was cracked. Replaced it.
And the barrel? Not cracked. And definitely not fresh! A good opportunity to replace it? Yes. A good opportunity to see how many miles we can get out of one? Yes! Barrel still delivers accuracy that is satisfactory to this top shooter, outer wear and locking surfaces are 100%, mating with slide locking recess 100%, so..... let the research continue.
New barrel on left, "J"'s barrel on right.