First up, modifying the slide stop cutout for maximum reliability.
Notice how in the first pic the slide stop upper lug fills the slide cut 100%. This gives a very narrow window of opportunity for the stop to fully rise.
Pic #2 shows the elongated cutout.
A pain to re-machine but just another small step to 100% reliability!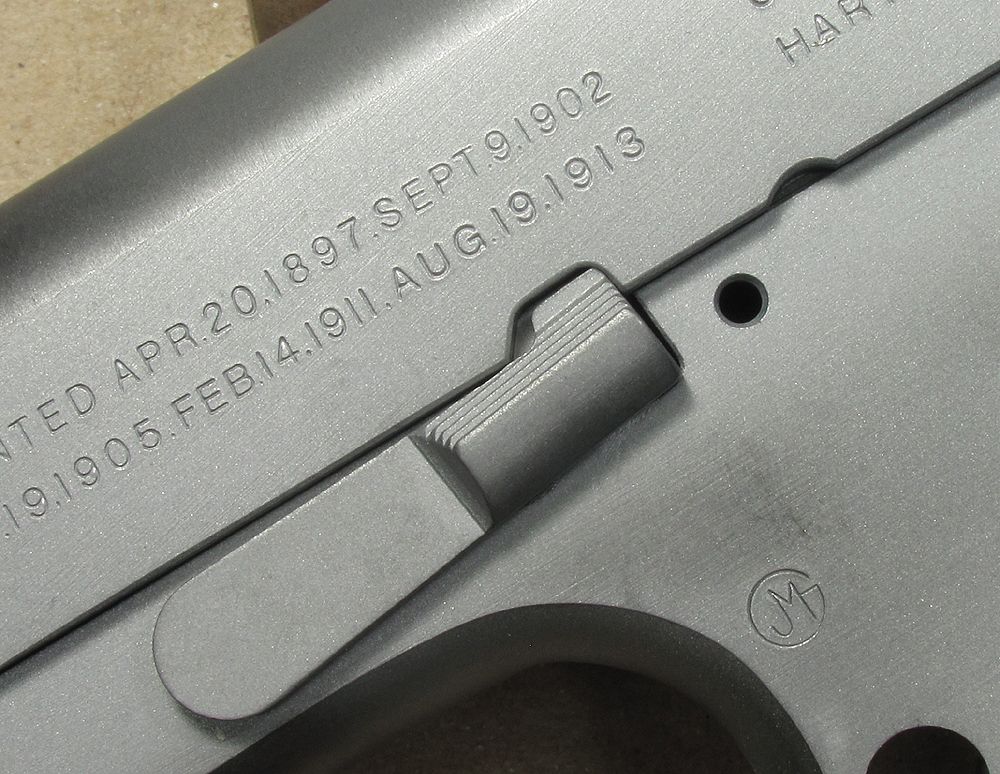 Couple pics of Colt factory 'edge breaks' on repro WW1 and WW2 slides.
Thanks for nothing Colt! Off to the welder they go!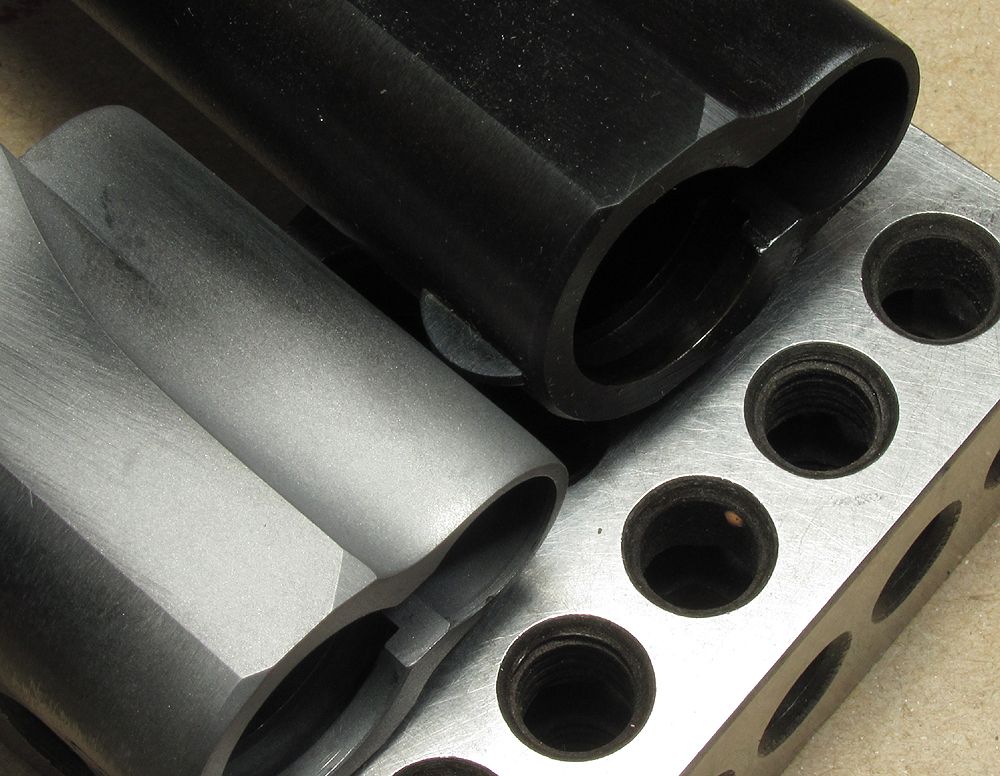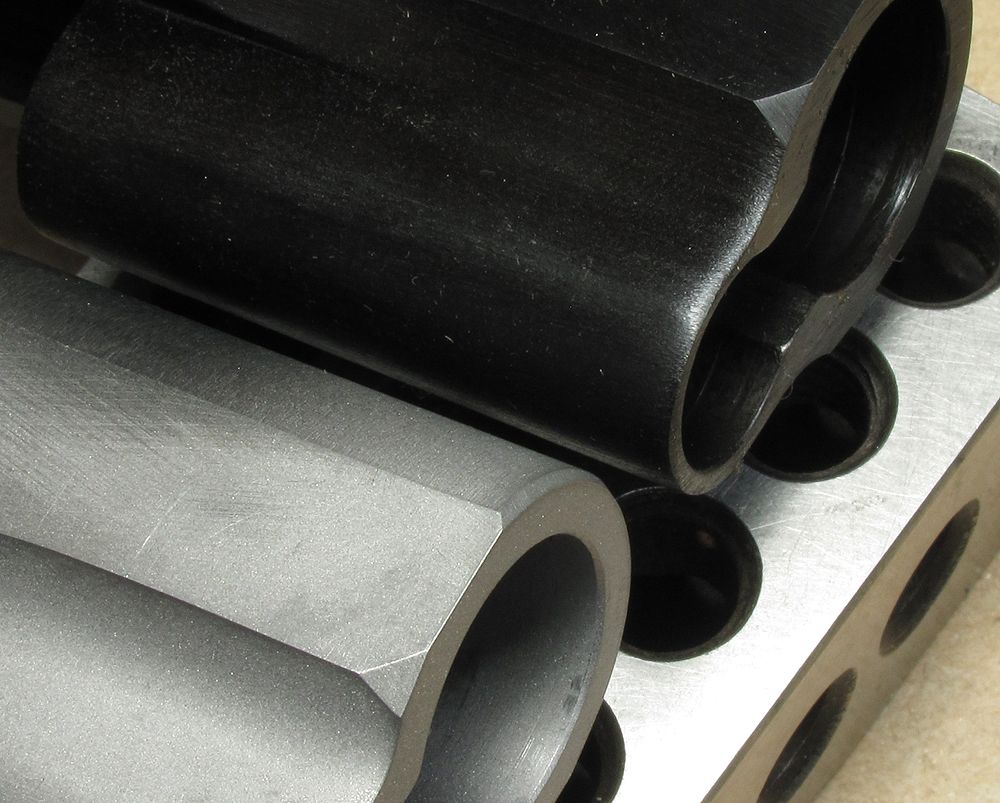 My new off road truck gun. Modifications pending!
It's short, light, flat and good to 100yds......and beyond.
Fits in a laptop case or a backpack nicely.
Or.........on the seat or under the seat.
Here in AZ if you can legally own it, you can carry it concealed.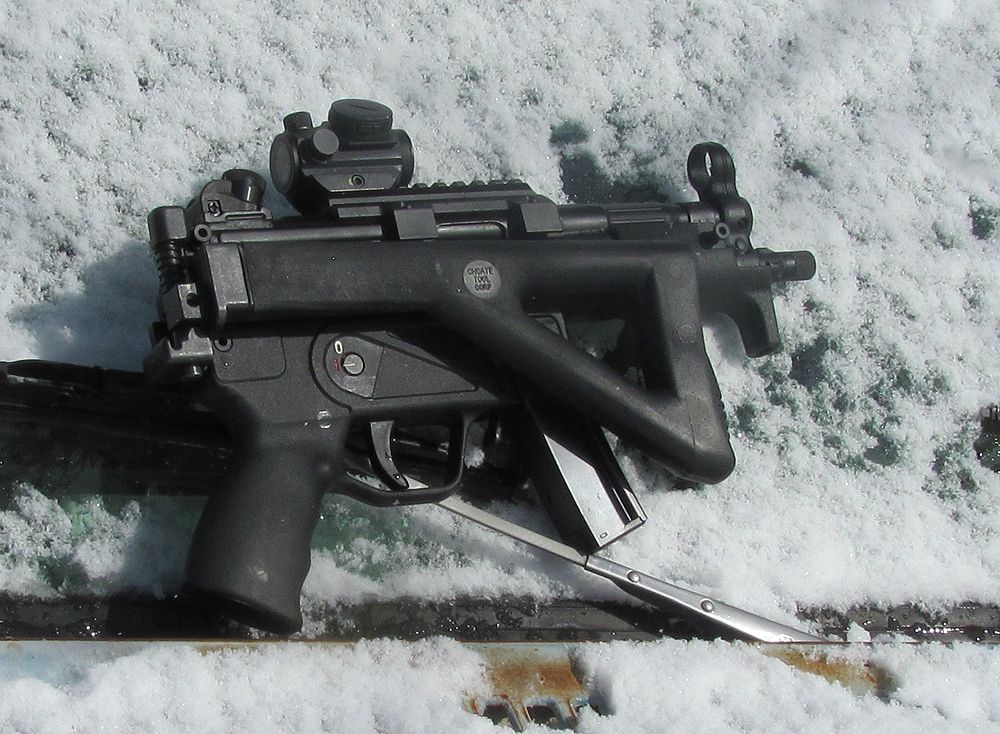 Magwell and lanyard attachment cut on a WW2 repro.
Checkering by The Master, Pete Single.