He is well known in the fly fishing world. Author of multitudes of magazine articles and contributions to various publications of the sport. Put a fly rod in his hand, then go start the grill. Dinner will be arriving momentarily.
Of course in my ignorance, when he placed his order I had no idea of this.
Him: "I would like you to build a fishing gun for me."
Me: "Umm, okay?"
Him: "I'd like it to be lightweight and easy to carry."
Me: "That won't be a problem."
Him: "I'd also like it to be quite accurate."
Me: "That won't be a problem, either. You want it capable of shooting minute of fish."
Him: "I'm sorry?"
Me: "Well, it's none of my business, but why don't you just use a rod and reel like everyone else?"
Him: "Oh no, no. It's not to fish
with
! It's to carry
while
I'm fishing. You know, in case of predators - especially the two legged variety."
Me: "I got it. Now you're talking my language."
The rest of the story is pictured below. Aluminum Officers size frame and stainless Commander size slide - 26 ounces total finished weight. Extremely accurate and pretty nice looking when strapped to a pair of waders.
Once we started understanding one another, everything got much easier. Kind of like shooting fish in a barrel, so to speak. Thanks for looking.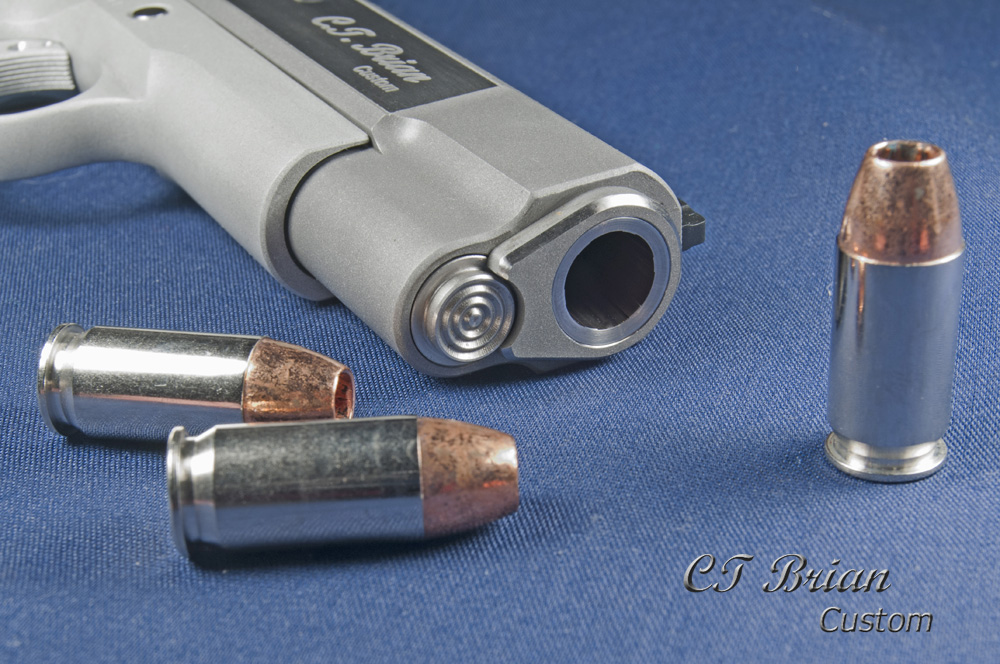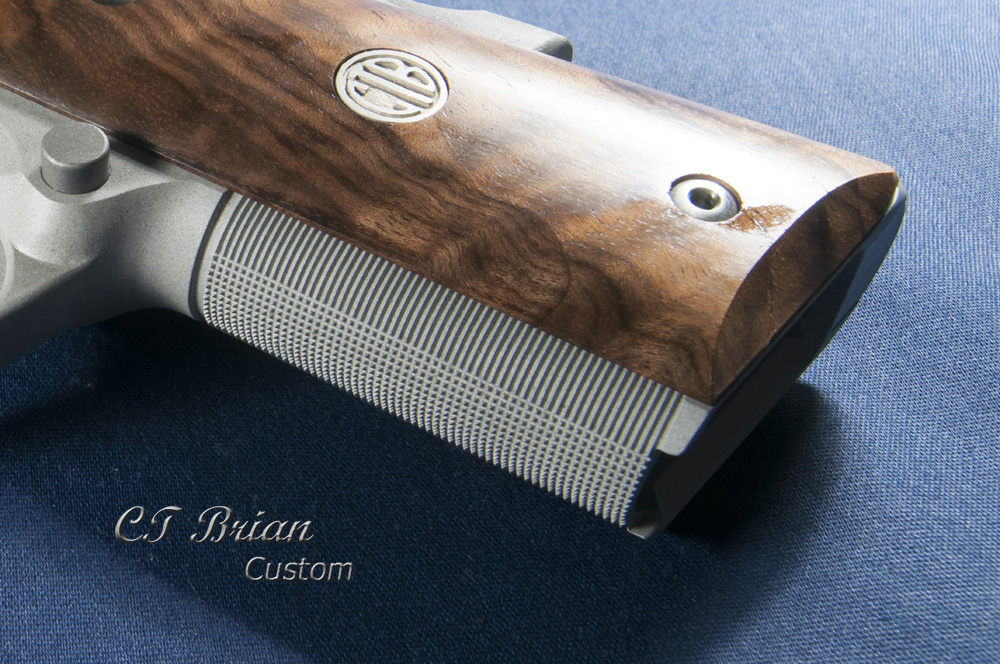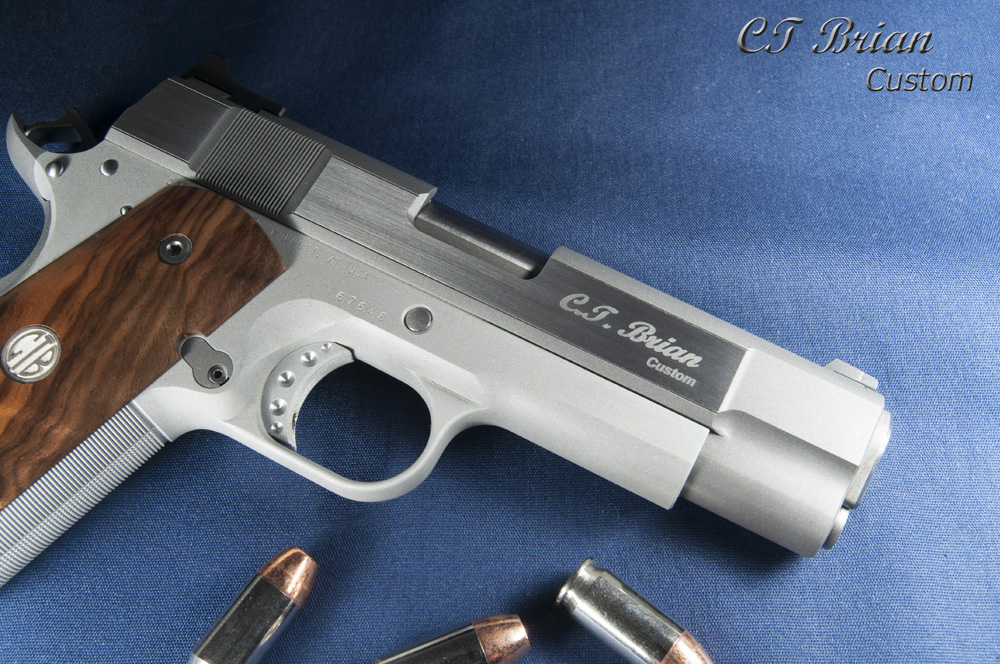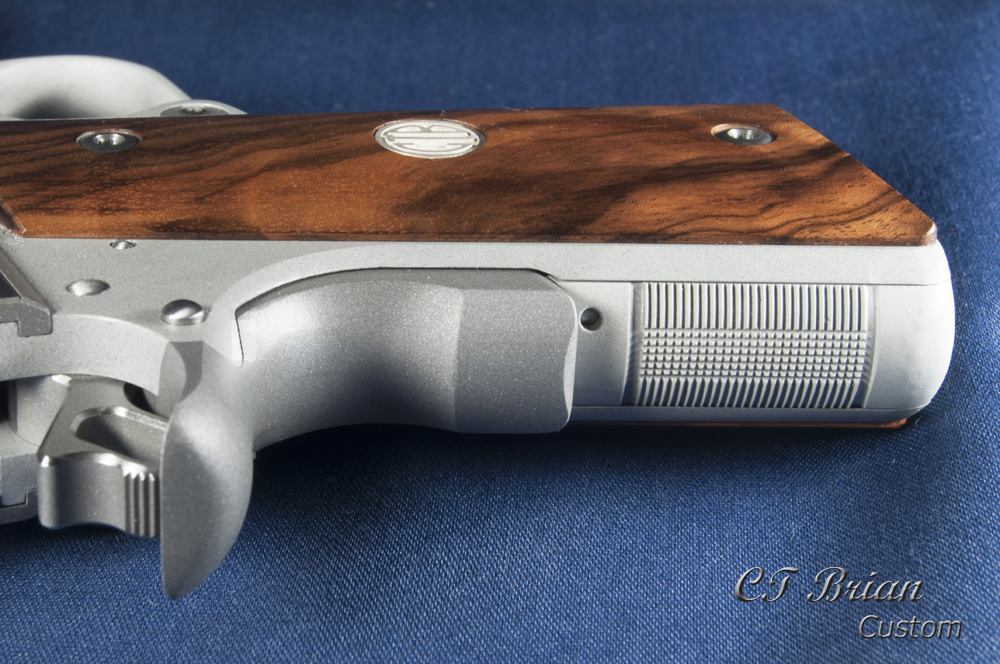 _________________
CT Brian Custom
'Blending Art With Firepower'