Recently completed for a long-time customer..... a Springfield without tons of frills.
Barrel is a Kart, bushing is an EGW 80% that I bored, angle-bored, and sculpted. Pretty much all the stock internals were used except for changing to a Harrison trigger.
Rear sight-- one of John Harrison's with a little extra metal removed to give better access for using the sight to rack the slide.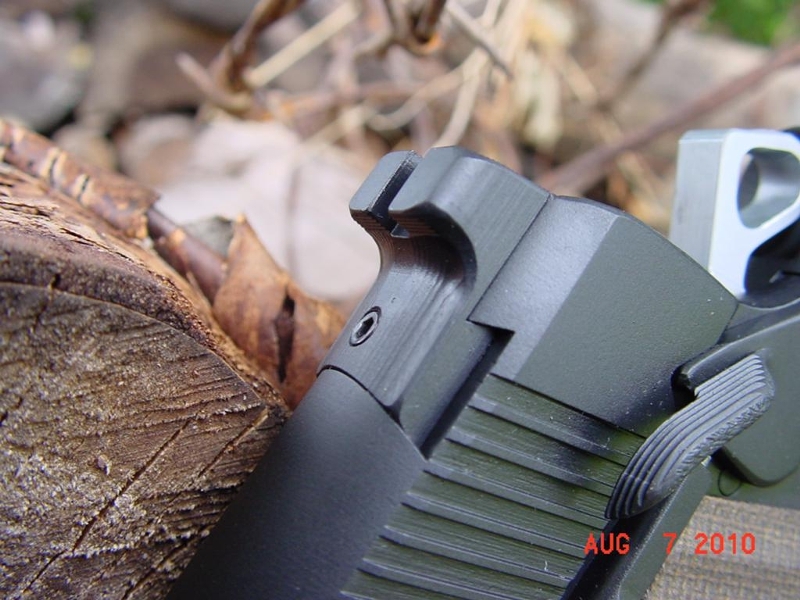 Left side-- VZ thin grips supplied by the owner.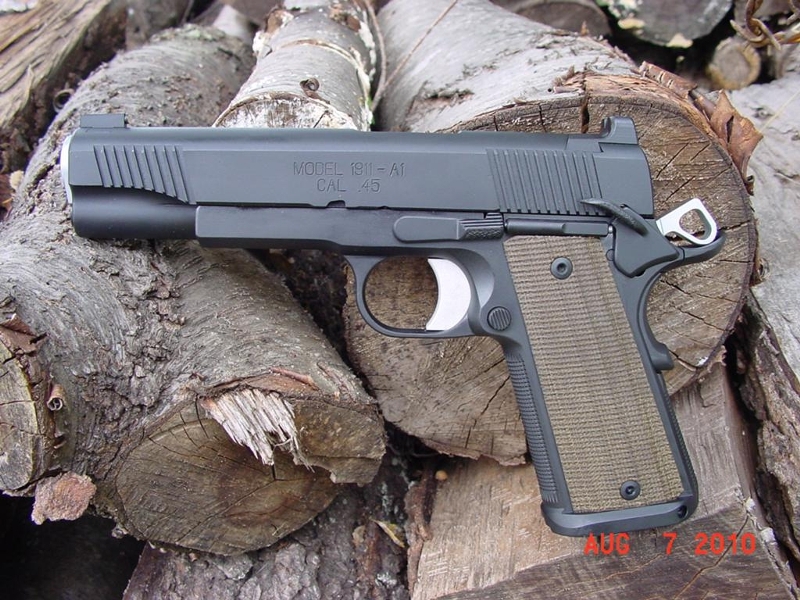 Chen magwell. from the top down.....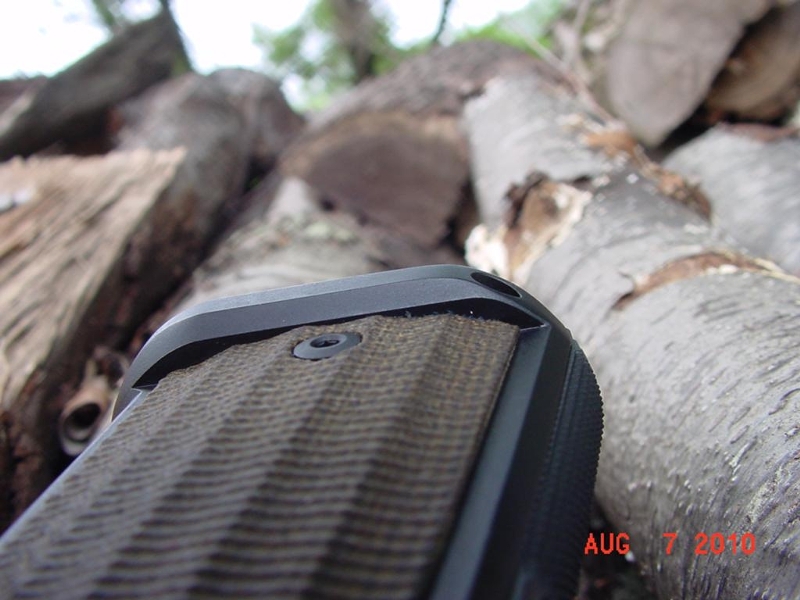 The owner didn't want to replace "everything". We used the stock Springfield grip safety which was totally adequate. I would normally fit it tighter at the pivot but it was not so bad from the factory. I did however "raise" it quite a bit-- the limiting factor on these being that they are cored out hollow on the inside, so one needs to be careful not to go too far and strike air. Gave the whole thing a mottled texture..... just something I'm playing with.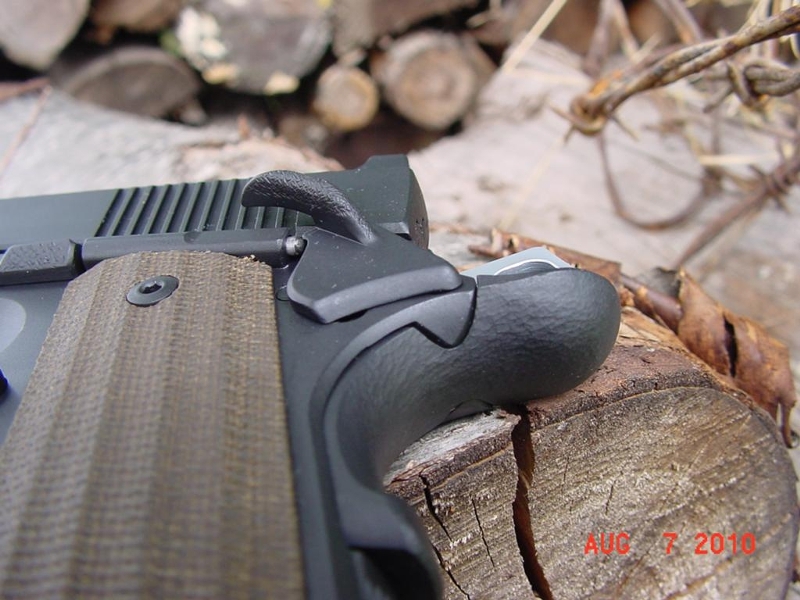 Chen magwell from the bottom..... TIG'd on. Welding is one of the few things I don't do here..... when I've got a guy who does it this good, no sense in doing it myself.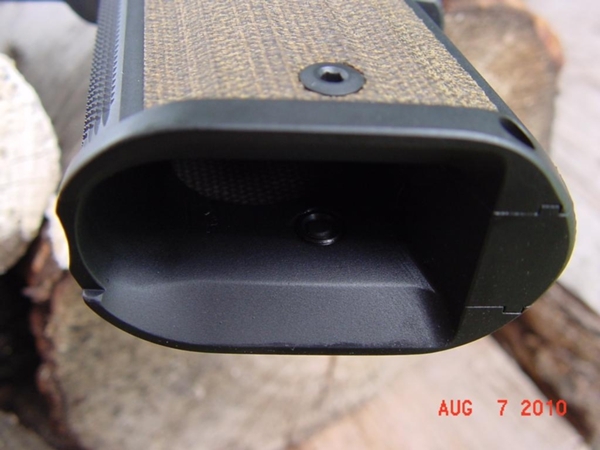 The MSH / backstrap checkering is ramped off at the bottom and rounded slightly. Checkering front and back is 18, not 20, LPI, just for the heck of it.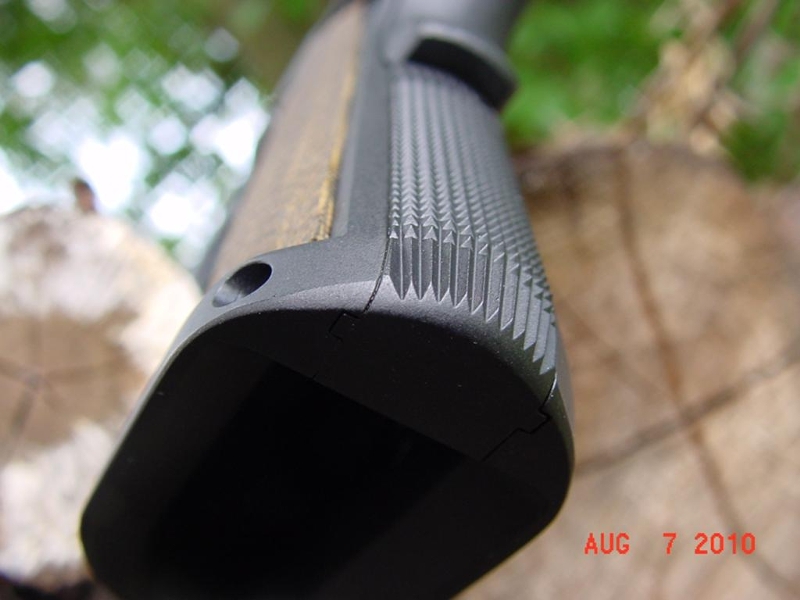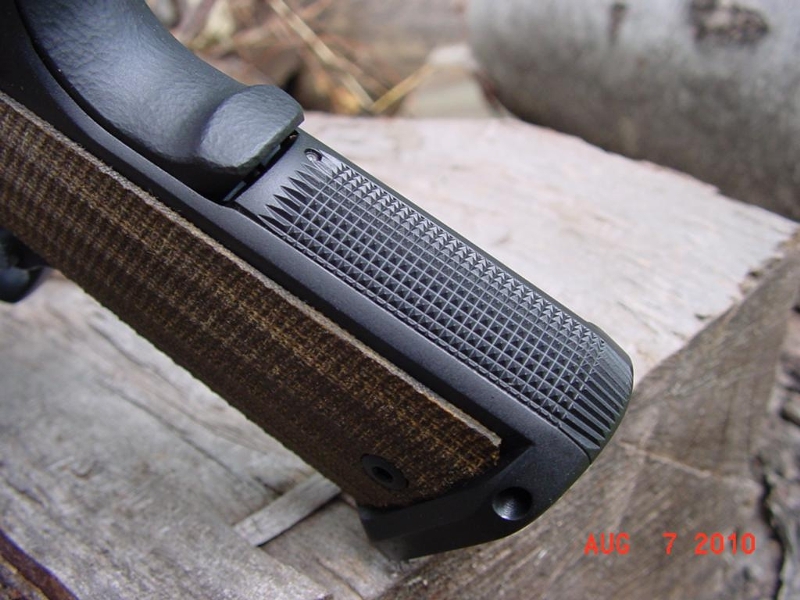 Back o' the slide.