Recently I met a guy I've been hearing about for years. Lots of colorful stories about him and his exploits, here and abroad, involving serious gunplay, and going back a good many years. We happened to be in the same place at the same time and he came to me with his 1911 that he said was no longer keeping a decent group. Some of his chums teased him to the effect of just getting old and can't shoot anymore. We unloaded it and I looked down the barrel. He said he thought it had well over 60K rounds of hardball through it. I cannot attest to his round count though.
What I saw when I first looked down the barrel. I said "Hmm, there's something going on in there".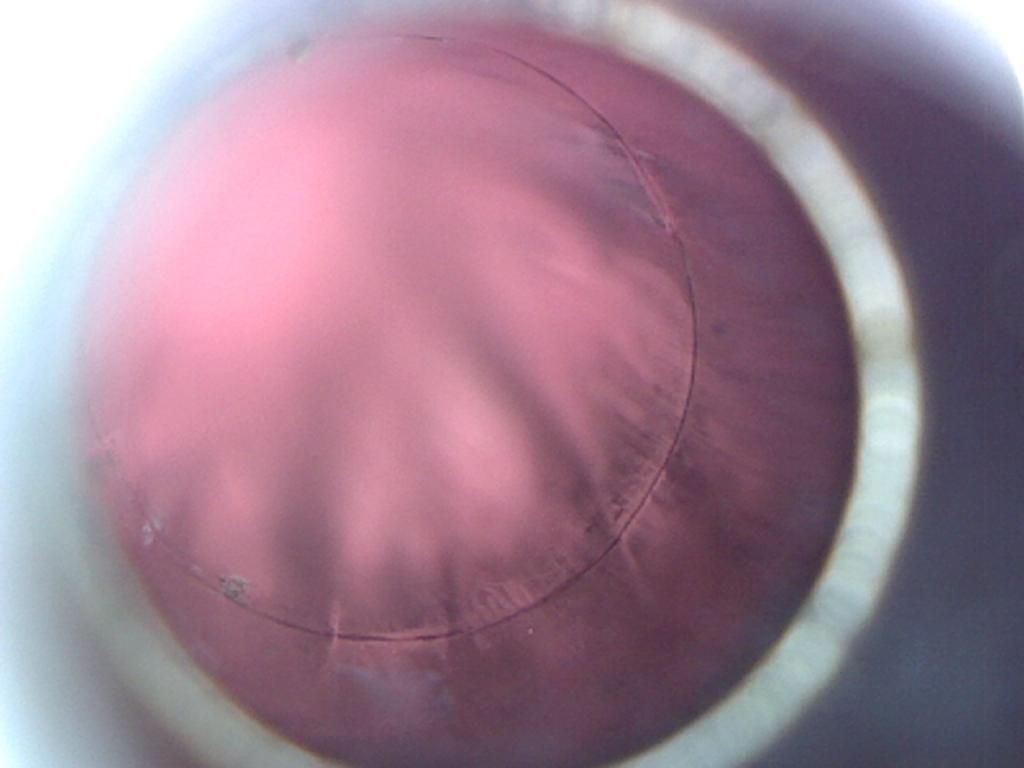 I took it apart and felt down the barrel with a cleaning rod—this thing had topography. Had to be a crack, and using the rod as a depth gage, I put it on the outside of the barrel, and at that point I found… a crack. And some light smoking of the steel where gas had been making its way through. I told him this barrel was going to do something uncommon and interesting in perhaps the next 50 rounds or perhaps the next 10 or 200—but it was going to do it. It might not be interesting to him, though. We were able to scrounge a used barrel that evening and dropped it in—we got lucky on a decent fit and pretty close POI.
From the outside. It's been handled a little but you can still see some evidence of a little bit of gas escaping through the crack. Barrel was a Springfield two-piece, and the failure was not related to its construction far as I can see, and although they are usually not the most accurate, I have never seen one fail for being two pieces. The failure was at the rear of the second locking lug cut.